28/09/2022
"Equal opportunities for children of foreign origin with developmental disorders in the Nordics." seminar
In cooperation with the Nordic Council of Ministers and Nordic Welfare Center Hilma has participated in an important seminar which was held in Helsinki in 27.9.2022.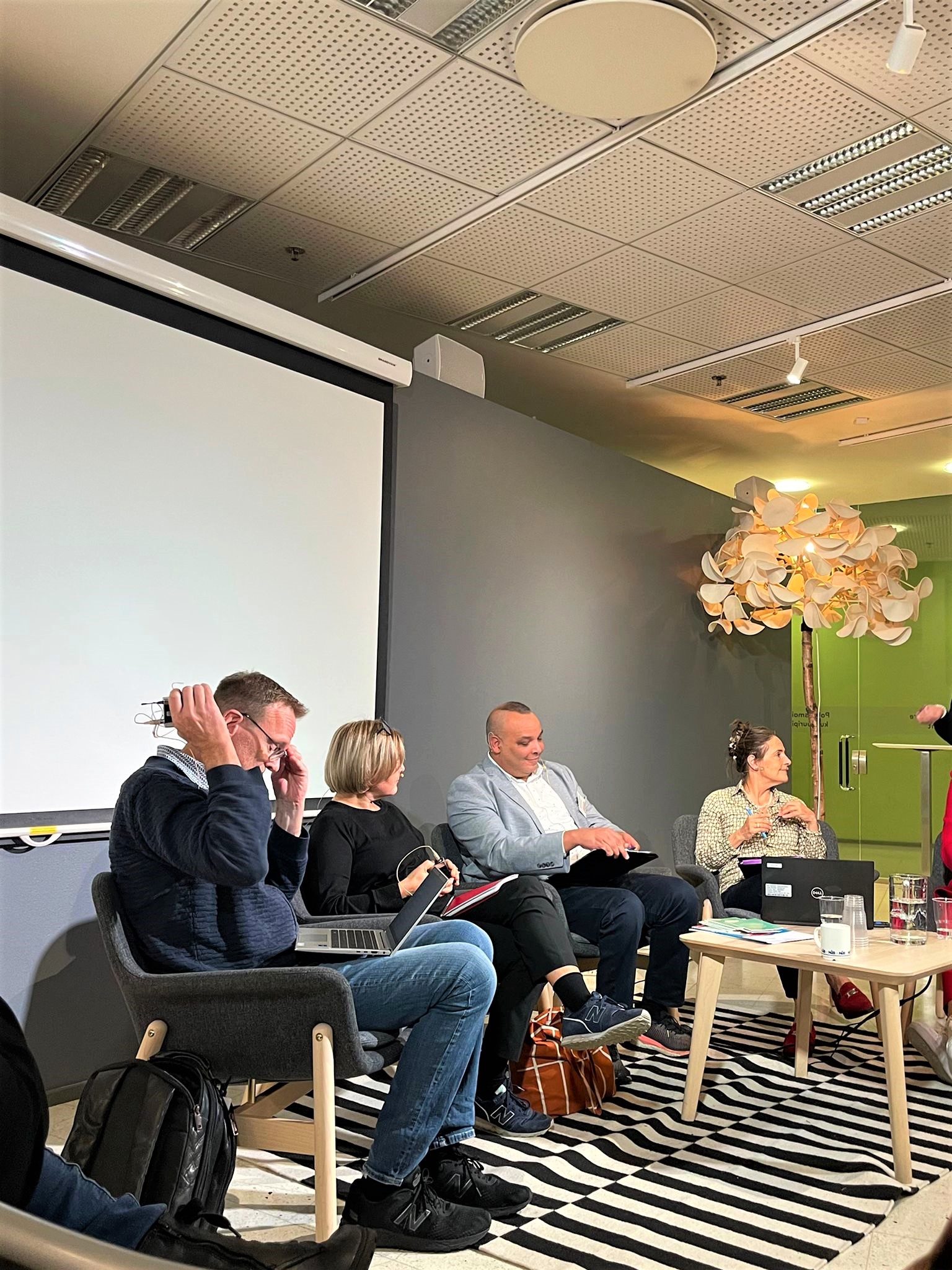 The topic of the seminar was "Equal opportunities for children of foreign origin with developmental disorders in the Nordics."
Organizers:
-Counselling and Diagnostic Centre, Iceland Integration Norden / Nordic Welfare Centre,
-Nordic Council of Ministers Nordic Culture Point.
The seminar was organized for Icelanders and other Nordics, Icelanders have wanted to come to Finland to hear how Finland deals with this issues.
The seminar gathers experts from the Nordic and Baltic countries to share knowledge and experiences on how to support the wellbeing of foreign-born children and youth with developmental disorders.
Hilma has joined the panel discussion with the audience involved Participants:
The speakers of the panel discussion were:
Mahmoud Hassan, Service Advisor Support Center for Immigrants with Disabilities
Marjut Virsu, Finland: Special needs teacher,
Doctoral Researcher, Tampere University Lise Roll-Pettersson, Professor of Special Education, Stockholm
University Ingólfur Einarsson, Iceland
The topics of the panel discussion were:
– What are the biggest challenges What we see in our field of expertise?
– What solutions do we have and need more of?
– What type of support and early interventions do parents need?
– What do practitioners need to consider when culturally adapting interventions?
– What type of support can the schools provide?
– What is the role of civil society organisations?
– Is the situation similar or different across the Nordics?
– Is there something we can learn from each other?
To watch the event in Youtube please follow the link bwlow